The Ultimate Adventure: Stand Up Paddle & Figure Eight Pools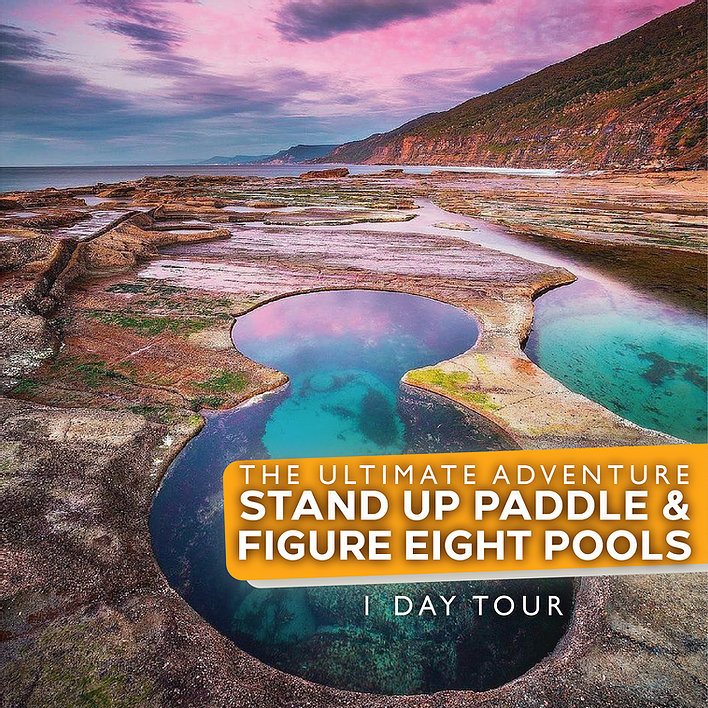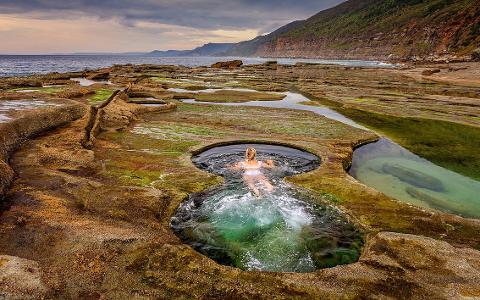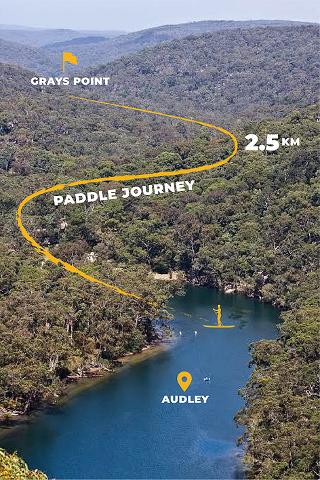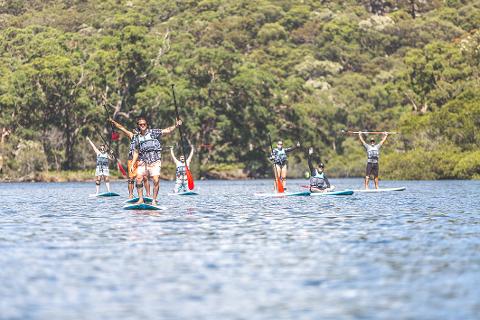 À partir de

AUD
179,00 $AU
Durée: 10 Heures (environ)
Code produit: SUP + Figure 8 Pool
This unique mind-blowing experience is going to awake the explorer within!
To begin our adventure, we immerse into the wild, paddling through the serene enclosed waters of the Port Hacking River, in The Royal National Park.
We paddle past a stunning variety of plant communities and get to know a bit of the interesting variety of the Park's wildlife, such as the native and the introduced species.
Once at the other end of the river, we get the chance to wind down a bit, share some moments of this unique experience and soak it all in while having our breakfast by the river.
Once brekkie is over and we get ourselves back together, it will be time to pump up some adrenaline again, as we are going to be taken to our launching point, towards the Figure Eight Pools (Garawarra Farm).
We then start our trekking downhill, going past stunning views on the way. It's a little demanding walk and yet, your reward besides the wild and absolutely astonishing Burning Palms Beach is a refreshing dip into heaven.
* 7am pick up from Sutherland Station
* 7:30am introduction to The Royal National Park and paddle techniques
* 8:30am Paddle down The Port Hicking River
* 9:30am Breakfast
* 10:00am Drive to Garawarra Farm Carpark
* 11:00am Start bush walk to Burning Palms
* 12:30pm Visit Figure Eight Pools
* 1:30pm Start walking back to Garawarra Farm Carpark
* 3:30pm Drive to Audley
* 4:00pm Lunch BBQ
* 5:30 - 6:00pm Drop off at Sutherland Train Station
It's a hot, thirsty, difficult walk and there are no facilities. No toilet, no water, no food, no bins.
Price includes:
- Courtesy transport from and to Sutherland Station
- Breakfast & picnic for lunch
- Guide
- A brief introduction to the Royal National Park
- Paddle techniques and safety
- SUP practice/lesson
- Sup tour from Audley to Grays Point or vice versa (as per the weather conditions)
- Relevant content: fauna, flora, and a brief history of the park
This tour is the perfect mix of adventure, stunning scenery, local knowledge, and chill-out time connecting to nature. We are licensed Eco Pass Operators, so don't worry! We got this!
Short Terms & Conditions
- Mate Tours reserves the right to change this itinerary at any time including during the tour without notice according to safety and operational matters.
- Additional costs must be paid by the passenger for optional activities.
- Mate Tours is not liable for services and rates of third-party providers.
- By signing up for this tour you agree with our all Mate Tours Terms and Conditions.
- All tours will operate subject to attaining the specified minimum number of participants.
The full T&C can be found HERE.