Port Stephens (Day Tour)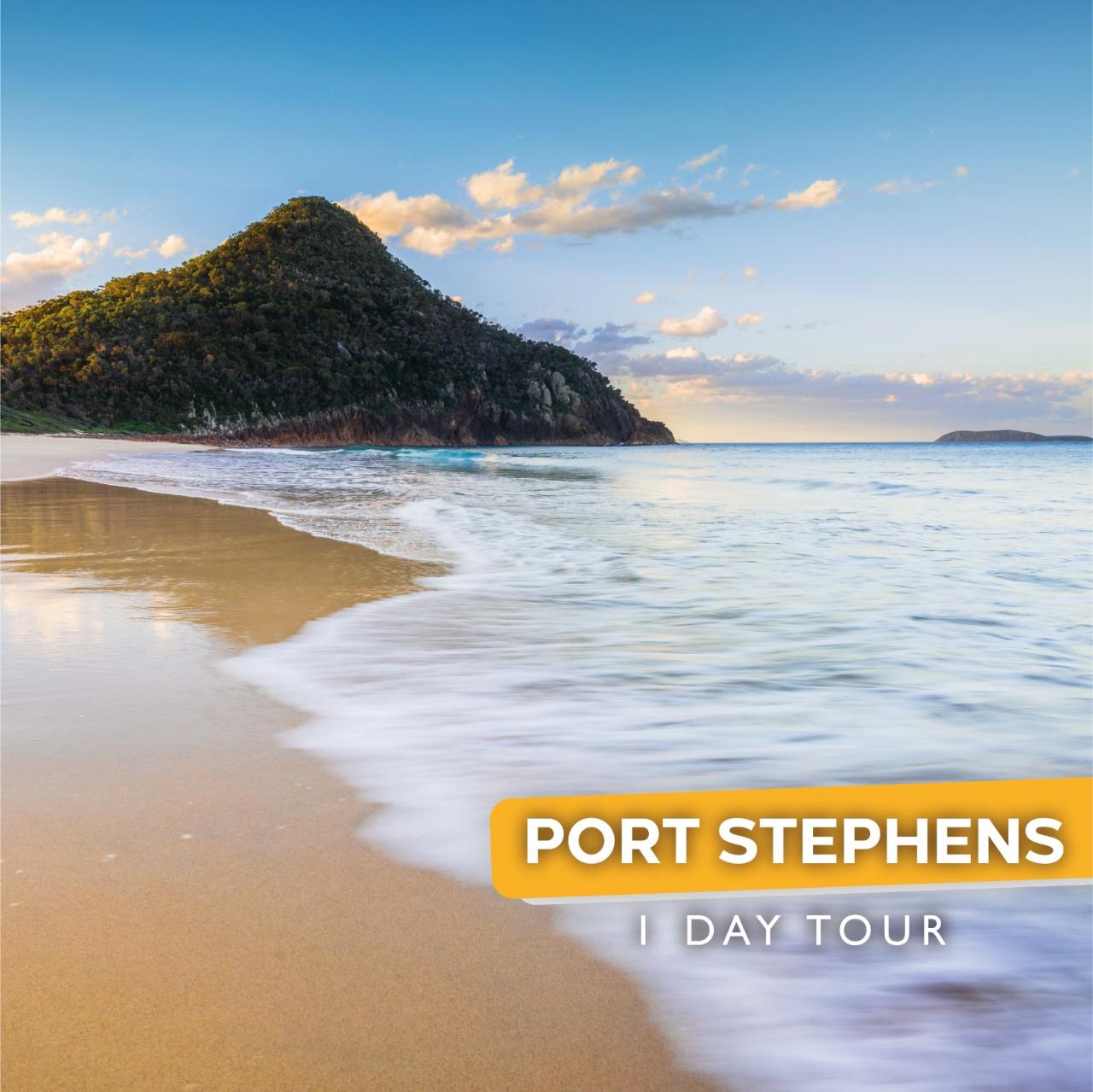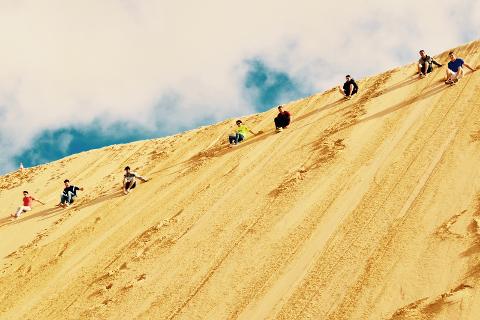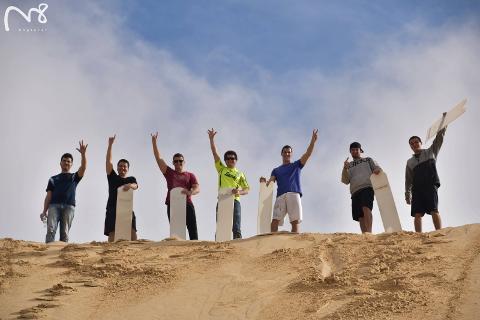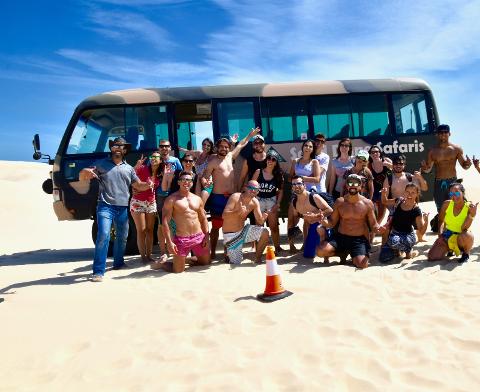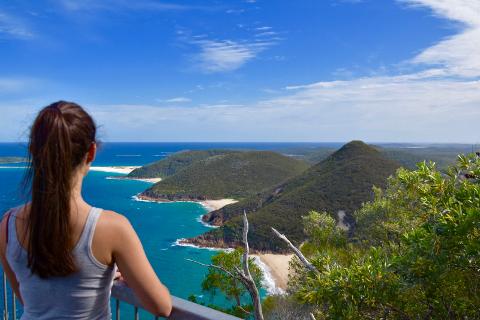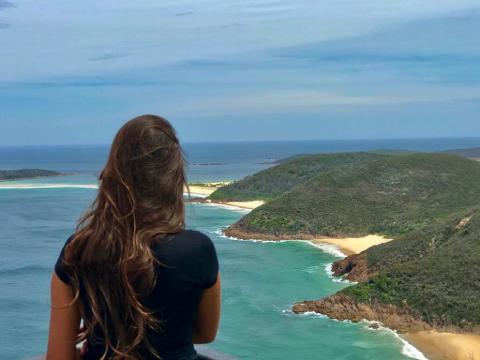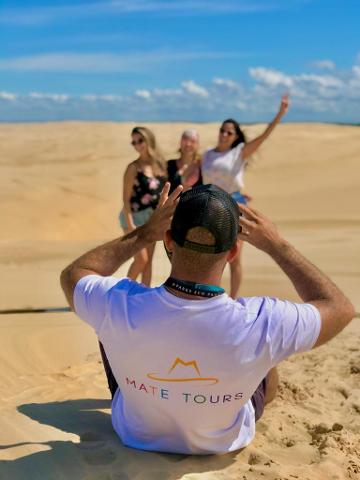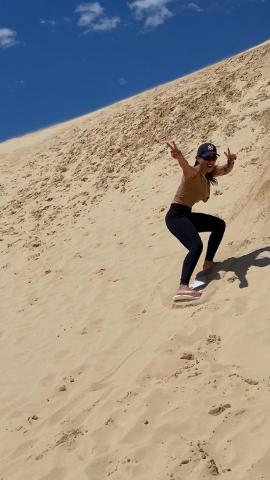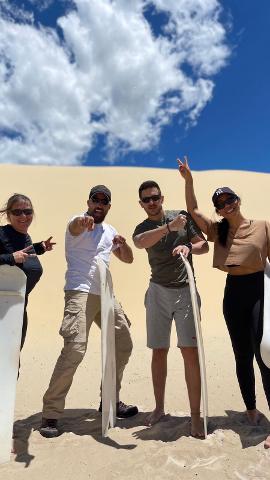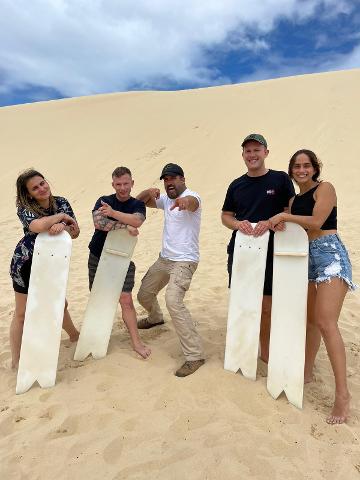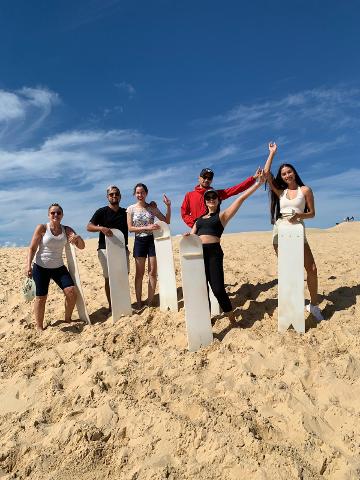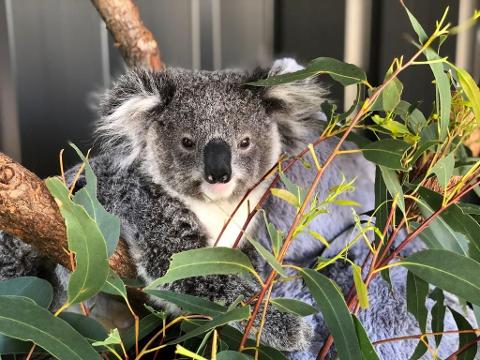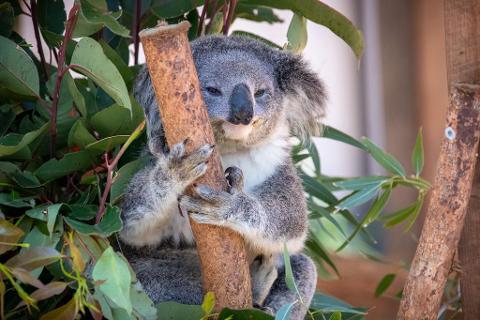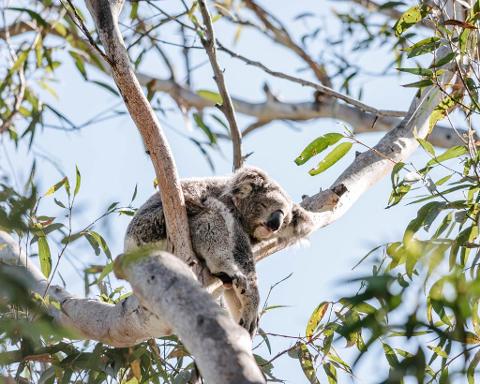 기간: 1 일 (대략)
상품 코드: PAASQR
Wild Koalas, sand dunes, and stunning coastal hikes – Exploring Port Stephens - a blue water paradise just out of Sydney!
Includes Koala Sanctuary, sand dunes safari and boarding, tour guide, traditional Brazilian BBQ
After picking you up from Sydney Central at 7 Am, we'll head towards the famous Port Stephens, a blue water paradise on the NSW Coast.

Once we hit the road, we have a quick stopover, halfway through, for coffee and/or brekkie.
We then head to Anna Bay, the stunning, and yep, largest moving sand dunes of the Southern Hemisphere. That is where you get the adrenaline flowing, starting with a sand safari sequenced by loads of fun sandboarding or you can simply enjoy the unique scenery. Trust us, there will be plenty of time to relax and connect to nature.
The next stop is the Port Stephens Koala Sanctuary where you will have a unique opportunity to see koalas in their natural bushland habitat. Enjoy a 45-minute private guided tour. Get up close through an elevated pathway with a viewing platform that takes you up to 10 meters into the tree top canopy offering unique perspectives into the koala's natural habitat and making for a perfect photo opportunity!
We then have a lovely hike going up Mount Tomaree for sheer contemplation in an amazing lookout with awesome pics potential, of course!
Last but not least, we refill our energy by sharing a delicious BBQ. We will also conveniently drive you back to Sydney, where we will be back at Central Station at 8:30 Pm approximately.
✔ 7 Am, departing from Sydney Central (812 George Street Haymarket 2000);
✔ Quick stop halfway through (coffee and/or breakfast);
✔ Anna Bay (Safari & sandboarding);
✔ Port Stephens Koala Sanctuary (admission, private guided tour);
✔ Tomaree Mt;
✔ Shoal Bay (BBQ);
✔ Heading back.
Price includes:
- Courtesy transport from and to Sydney Central;
- Anna Bay Sand Dunes Safari & Sand-boarding
- Park/Sanctuary entry fees;
- Lunch.
This tour is the perfect mix of adventure, conservation, stunning scenery, local knowledge, and chill-out time connecting to nature. We are licensed Eco Pass Operators, so don't worry! We got this!
The full T&C can be found HERE.