Hunter Valley Wine Tasting Guided Day Tour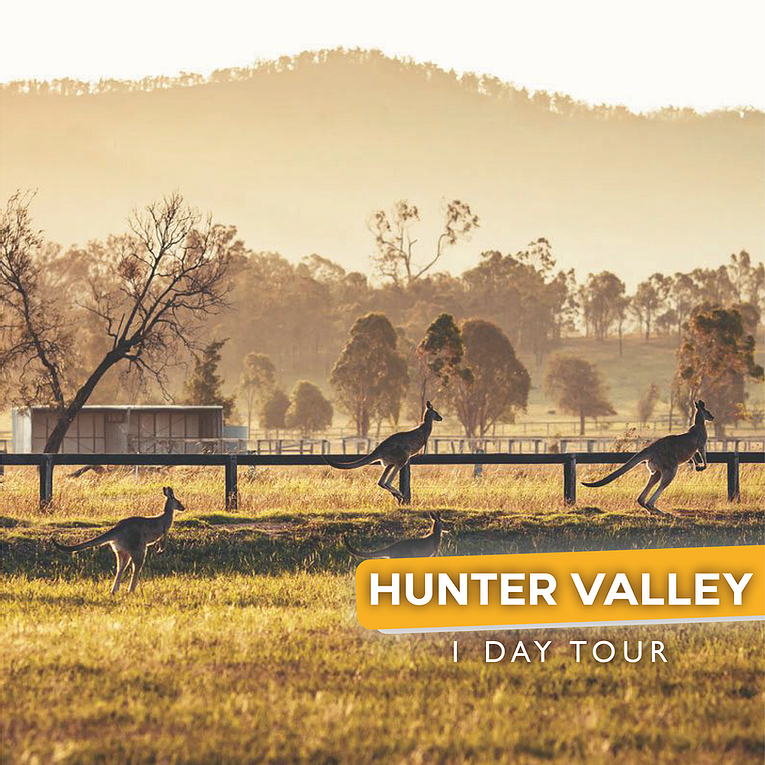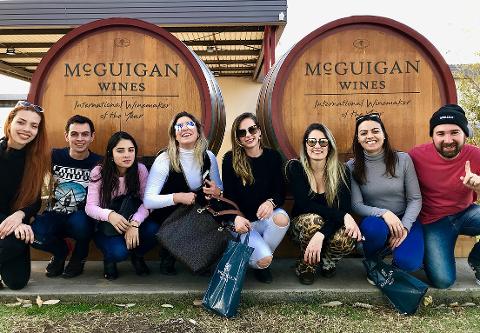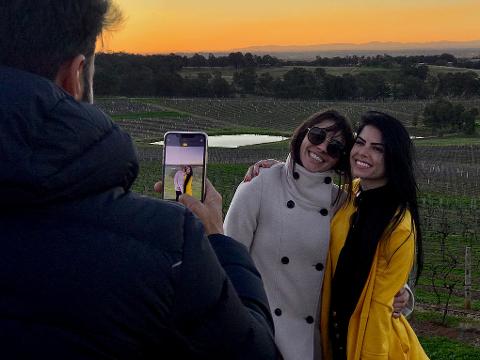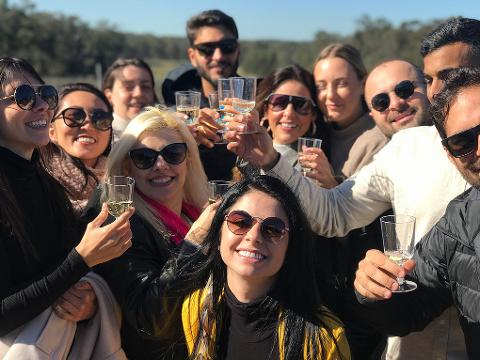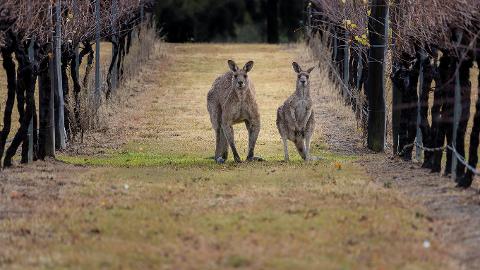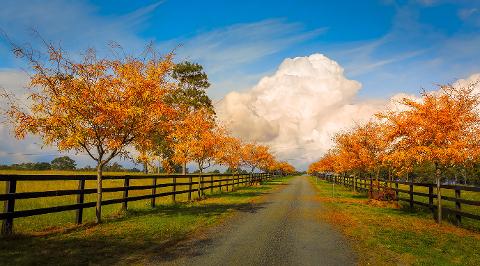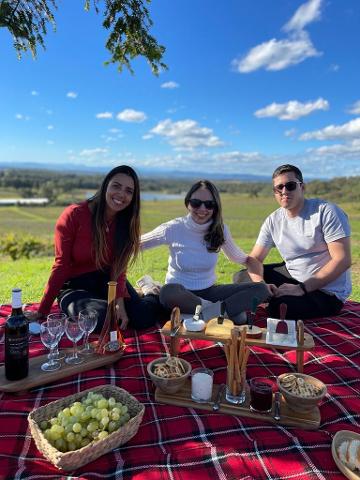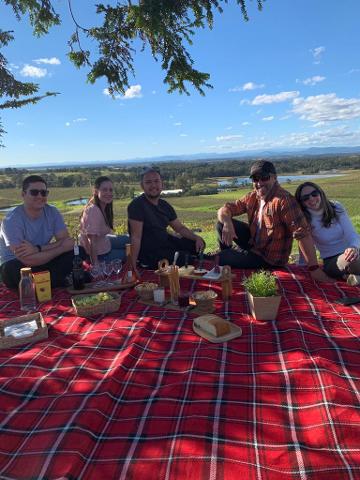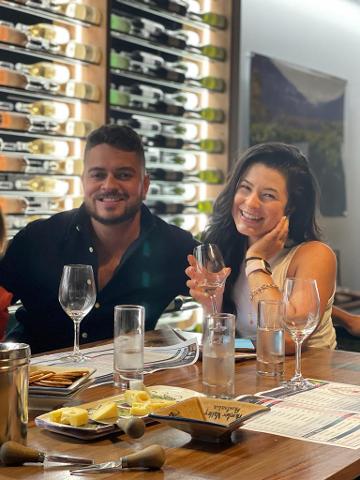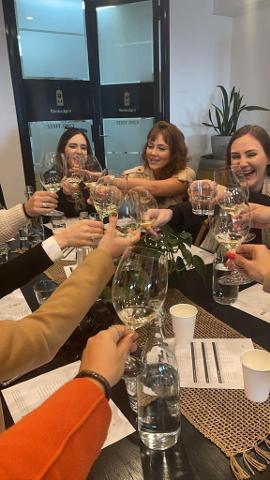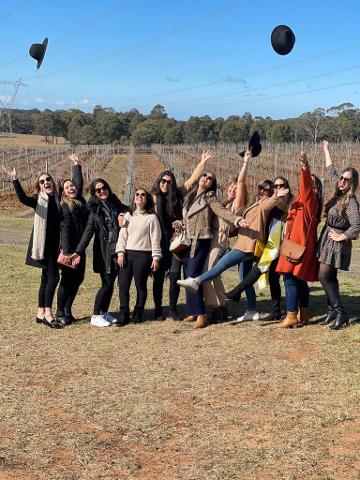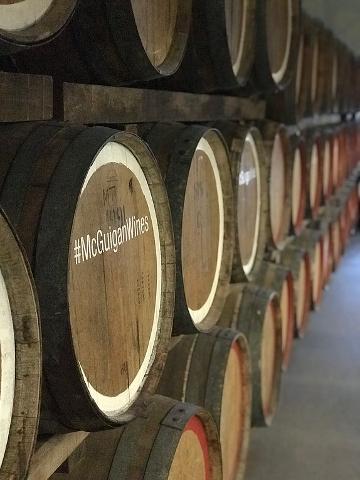 Kesto: 1 Päivät (noin)
Tuotekoodi: P8CZBR
1. Introduction to Hunter Valley: Begin your journey by exploring the enchanting Hunter Valley, a renowned wine region nestled north of Sydney in New South Wales. This region boasts a rich viticultural history that dates back to the early 1800s. It's famous for producing varietals such as Semillon and Shiraz and is home to a plethora of wineries, including both world-renowned labels and charming family-run boutique operations.
2. Courtesy Transport: Your experience begins with a touch of luxury. We provide complimentary transport to pick you up from our meeting point at Sydney Central and will ensure your safe return.
3. A Dynamic Adventure: What sets this tour apart is its ever-changing nature. After your Sydney Central pick-up, we set our sights on the picturesque Hunter Region, a 2.5-hour drive from Sydney. Along the way, we'll pause for a brief morning coffee stop (15 - 20 minutes, at your expense).
4. Exploring Hunter Valley: As you arrive in the charming town of Hunter Valley, prepare to embark on a journey of taste and discovery. Our first stop will be at one of the region's delightful wineries.
5. Second Wine Tasting: we'll continue to our second winery, where you can further explore the world of Hunter Valley wines.

6. Lunch with a View: Next, indulge in a delectable lunch at a picturesque winery, where you'll experience a culinary adventure like no other. Savor a gourmet meal perfectly paired with the region's finest wines while gazing out at the stunning vineyards. The menu offers a variety of options, from Nachos to Burgers and more, to suit your preferences.
7. A Sweet Detour: Our journey includes a visit to the Chocolate Factory. Spend 15 minutes exploring and perhaps even purchasing some of the local chocolate products.
8. The Third Winery: We're not finished yet. Our next destination is the third winery, where you'll have the opportunity to savor even more of the region's renowned wines.
9. Picnic and Relaxation: Weather permitting, before we head back to Sydney, we'll make a stop for a quick picnic. We'll provide local wines and cheese, offering you one of the area's most beautiful views. This is an excellent chance to unwind, soak it all in, and enjoy a glass of wine with some cheese before we return to Sydney Central.
10. Itinerary Timeline:
7 AM Departure from Sydney
Quick coffee stop (15 - 20 minutes, at your expense)
First winery visit (included)
Second winery visit (included)
Lunch at a winery (Not included - $30pp)
Visit to the Chocolate Factory (15 minutes, opportunity to purchase products)
Third winery visit (included)
Picnic and chill-out time (included if weather permits)
Return to Sydney Central
7 PM (arrival time may vary depending on traffic and road conditions)
Notes:
This tour offers the perfect blend of stunning scenery, local expertise, relaxation in nature, and a sampling of some of the world's finest wines.
As licensed Eco Pass Operators, you can trust us to ensure a seamless and eco-conscious tour experience.
Terms & Conditions:
Mate Tours reserves the right to make itinerary changes during the tour, if necessary, for safety and operational reasons.
Any additional costs for optional activities are the responsibility of the passengers.
Mate Tours is not liable for services and rates provided by third-party providers.
By signing up for this tour, you agree to Mate Tours' Terms and Conditions.
All tours will operate based on reaching the specified minimum number of participants.