Paddle Journey - The Royal National Park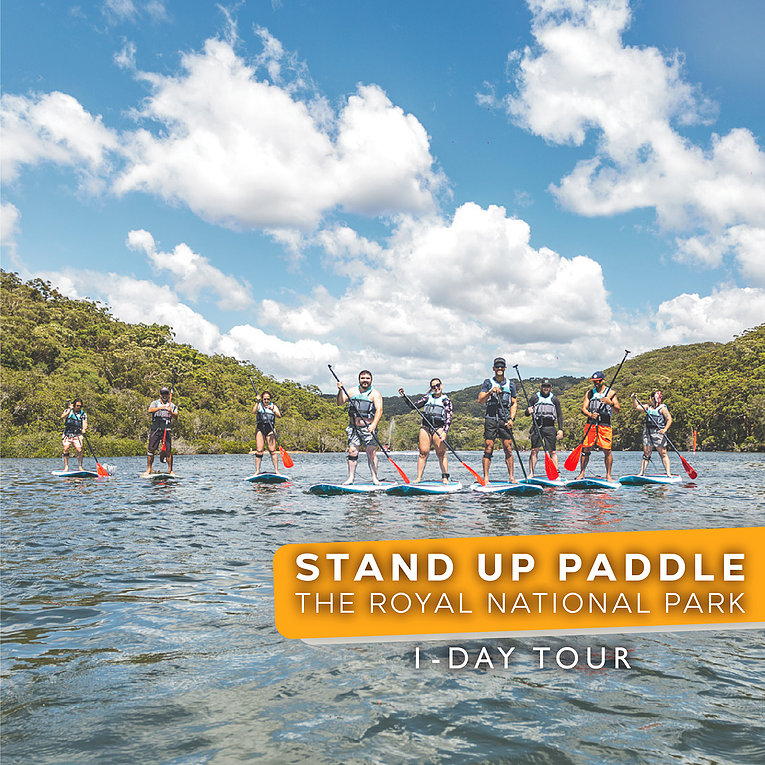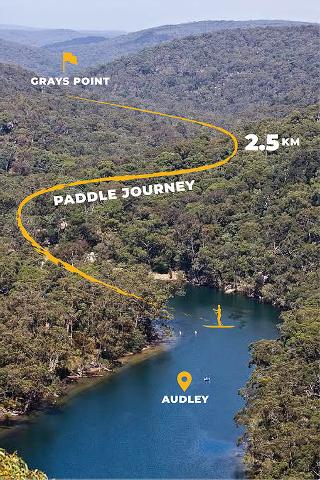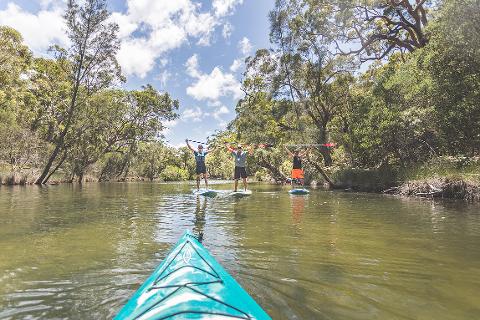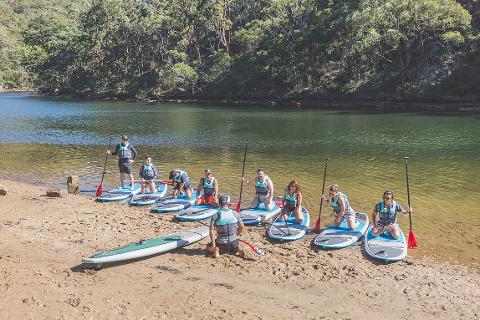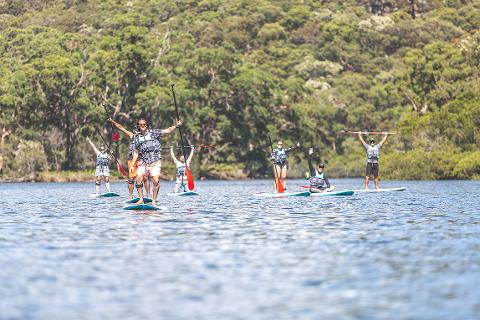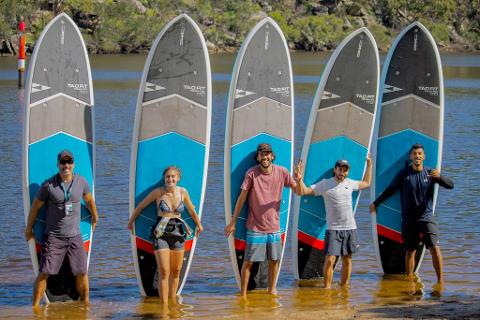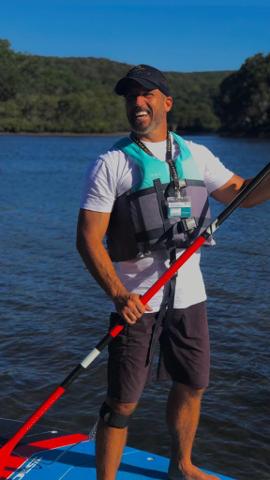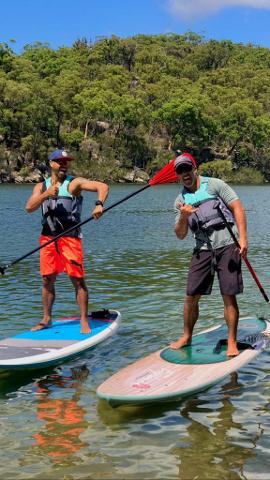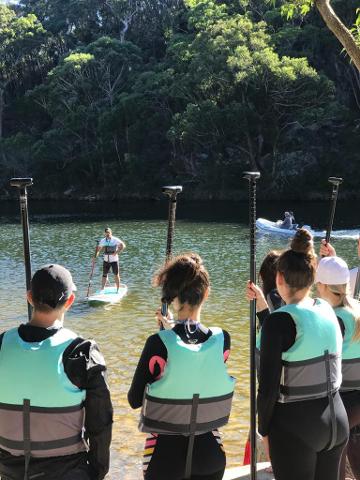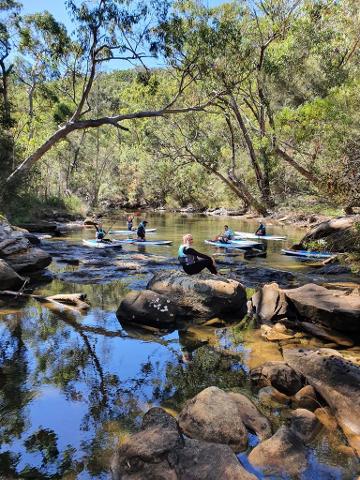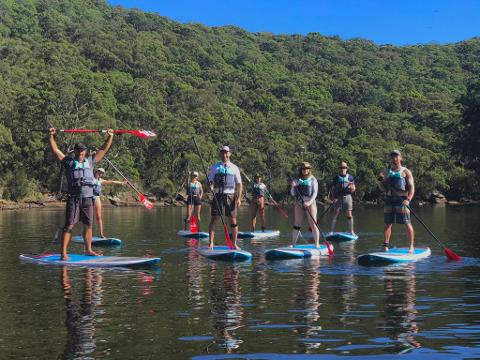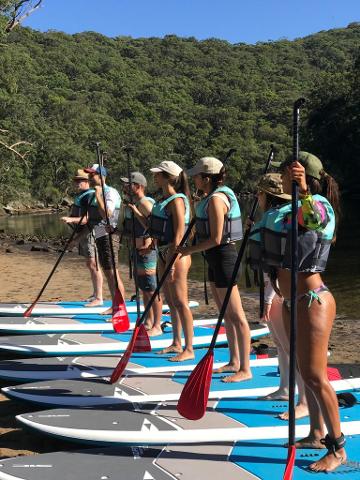 Duração: 4 Horas (Aproximadamente)
Localização: NSW
Código de produto: SUP
Get ready for an unforgettable experience!
Just 30 km away from Sydney, the majestic Royal National Park (second oldest in the world), exposes and hides some of its incredible beauty, throughout its 152 km² of demarcated area.
Here is an opportunity to explore this iconic park in a way never done before. We get to know some mind-blowing spots, which can only be accessed through The Port Hacking River's waters.
After a thorough introduction/lesson on paddle techniques, we immerse into the wild, paddling (SUP) on calm enclosed waters from Grays Point to Audley or vice versa (trust our judgment). We launch from one end then, get picked up from the other end.
We paddle through a stunning variety of plant communities and get to know a bit about the interesting variety of the Royal National Park's wildlife, such as the native and the introduced species.
If you feel like taking it easier, a guided paddle experience in Audley (Port Hacking River) is definitely a must-do.
It's an opportunity to exercise, explore, connect to other people and connect to nature.
* Meeting point: Gloria Jean's Coffees, opposite to Sutherland Station
* After being picked up from our meeting point, we head to our launching point (Audley or Grays Point, depending upon the weather conditions)
* Once at the launching point, we get set for our paddleboarding lesson and a brief introduction of the Royal National Park.
* After going through our paddle techniques and safety guidances, we then launch ourselves on a remarkable journey, paddling through the mallow waters of the winding Port Hacking River (Audley to Grays Point or vice versa - 2.5km)
* Now that you have crossed one of the most renowned rivers in the region, it's time to soak in, celebrate your achievement, share the experience with each other and check some pics, while we feed ourselves with some fresh food, before heading back to the meeting point, where we say goodbye.
Price includes:
- Courtesy transport from and to Sutherland Station
- Breakfast or brunch
- Guide
- A brief introduction to the Royal National Park
- Lesson: Paddle techniques and safety
- Sup tour from Audley to Grays Point or vice versa (as per the weather conditions)
- Relevant content: fauna, flora, and a brief history of the park
This tour is the perfect mix of adventure, stunning scenery, local knowledge, and chill-out time connecting to nature. We are licensed Eco Pass Operators, so don't worry! We got this!
Short Terms & Conditions
- Mate Tours reserves the right to change this itinerary at any time including during the tour without notice according to safety and operational matters.
- Additional costs must be paid by the passenger for optional activities.
- Mate Tours is not liable for services and rates of third-party providers.
- By signing up for this tour you agree with our all Mate Tours Terms and Conditions.
- All tours will operate subject to attaining the specified minimum number of participants.
The full T&C can be found HERE.